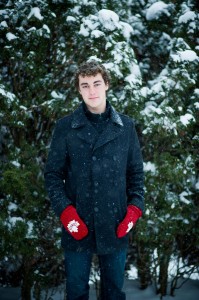 Welcome to my online resume. My name is Graham Bleaney, and I am a university student currently attending the University of Waterloo. I am a candidate for a Bachelor of Applied Sciences in Systems Design Engineering. I will be graduating in May 2017. I created this online resume for myself in hopes of providing a more interesting and interactive experience than the standard paper resume.
On this website you will find a collection of some past projects of mine, a blog covering my interests (especially security), as well as a copy of my standard resume, contact information, etc.
This website was previously administrated and hosted by me from my home. I used a dynamic DNS service (dyndns.org) to direct traffic to my constantly changing home IP address. I ran the server from an old laptop, generously donated by my sister. As a challenge to myself (and because I had no money) I undertook the project with a budget of $0 and successfully stayed within it.
When I found myself in university and applying for jobs, I decided to migrate my website to a third party host for better up time, set up a mail server, and generally make my site more professional. This is the point at which you find me now.